Thank You to All That Participated!
Thank you to all of the race participants, volunteers, race coordinators, family & friends who came out to support the 2014 BecTri!
View 2014 Race Results here.
View 2014 Photos here.

The Vail Valley Charitable Fund is proud to present the 7th Annual BecTri Sprint Triathlon, 5K Walk/Run, and Kid's Duathlon on Saturday August 2nd, 2014! This year the BecTri will be held as a Triathon, 5K Walk/Run, and Kid's Duathlon that should challenge athletes of all ages and abilities. The race will start at 8:00 AM at Nottingham Park in Avon, Colorado. Race as an individual or with friends as a team – it's a great race for beginners who want to experience the challenge of a high-altitude, open-water swim.  All levels of athletes are encouraged to participate and should enjoy the lake and course. Bring the family and your friends to spend a beautiful day in the park while you participate in a fun event that benefits the Vail Valley Charitable Fund, a local charity.
Meet Rebecca – The Girl Who Inspired the BecTri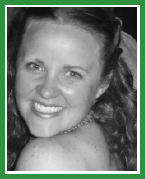 BecTri is named in memory of Rebecca Lynn Yarberry, a local triathlete and dear friend who passed away in a tragic car accident in 2007.  Becky dedicated her life to helping others personally and through her career as a clinical supervisor at Colorado Mountain Medical in Vail, CO. We honor her memory by presenting a race that supports the charitable cause she was passionate about, and honor her spirit by fostering a race environment that is encouraging to everyone, regardless of skill level.
BecTri is a non-profit race and any funds in reserve are donated to the Vail Valley Charitable Fund.  Vail Valley Charitable Fund helps local residents facing hardship due to medical crisis.
Learn about the benefactors of this triathlon – visit VVCF.org.
Race Results
Click here for 2014 Race Results
Click here for 2013 Race Results
Click here for 2012 Race Results
Contact Us
For more information regarding the race, please contact the following below.  We appreciate your support and look forward to hearing from you.
Maren Cerimele, Race Director
BecTriathlon@gmail.com
Michelle Maloney, Volunteer Coordinator
Michelle@vvcf.org
Like Us on Facebook!